AssN9 Ranch
SHAWNEE, OKLAHOMA
Miniature Mediterranean Donkeys

AssN9 Cloud Nine
2013 NMDA High Point Jennet of the Year
AssN9 Cloud Nine is a remarkable jennet. She performed brilliantly in all shows, winning high point or reserve high point champion in every show she attended in 2013. She participated in shows all across Texas, Oklahoma, Kansas, North Carolina and won High Point Champion Green at the Great Celebration at Shelbyville, TN. She is what we strive for in our breeding program, "Pretty Performance, Perfection!", as she also won multiple halter championships including several Model Donkey/Best of Breed awards.
We started Cloud Nine's training at a weekend workshop taught by Wayne and Wendy Lyon's. We recognized her aptitude and potential after she won Green High point champion at the 2012 Oklahoma State Fair in a field of about 16 very talented green status donkeys. Wanting her to realize her full potential, we sent Cloud Nine to "boot camp" with the trainer Sandi Costa for most of the show season. Sandi trained Cloud Nine's sire, Bluegrass Littlejohn (Sr. herd sire at AssN9 Ranch at the time), and told us that he was the fastest and strongest donkey she had ever driven. So we expected the same flowing, extended, movement and speed from Cloud Nine. We were not disappointed!
I don't understand why people are hesitant to train the jennets. They are athletes too, and at least ours have not been "moody" in the show ring. Both Cloud Nine and My Girl have consistently beaten the boys in the performance show ring all year. Cloud Nine was not quite 2 when we started showing her, and My Girl was 6 before she hardly had a hand laid on her.
Cloud Nine has always been special to us (especially Jim). He always was supportive of me showing the animals, but when Cloud Nine was born, he was instantly smitten. He started in the show ring with her. We also do lots of other things with our donkeys, and Cloud Nine has been in Palm Sunday plays, several parades, and a commercial. She has the right mind for training and takes all things in stride. She is fearless, a trait that her sire has thrown on most all of his offspring.
We recently had an unsolicited offer to purchase Cloud Nine. It had never really crossed our minds to sell her. Though it breaks our hearts to say it, Cloud Nine is on her way to the Netherlands. She will be an ambassador for our breeding program. Thank you to her new owner, Betina Fissler of TF Miniatures. Ms. Fissler is the owner of many world champion miniature horses. Cloud Nine may be one of the first miniature donkeys to get to participate in Equitana (which will be in Germany in 2014), as well as shown in the Netherlands.
2012
Reserve High Point – Oklahoma State Fair
Longest Ears – TX State Fair
Versatility Hall of Fame
2013
High Point Champion Green – San Antonio
Longest Ears - Houston Livestock Show
Model Donkey – Houston Livestock Show
Reserve High Point Champion – Houston Livestock Show
Champion Halter – SDMS Spring Show
High Point Champion Green – SDMS Spring Show
Champion Jennet -- River Valley Mule and Donkey Show
High Point Team Driving – River Valley Mule and Donkey Show
High Point Champion Green – The Great Celebration Mule and Donkey Show (NMDA National)
Reserve High Point Champion Green – Texas Shoot Out
Reserve High Point ChampionGreen – Kansas State Fair
Champion Jennet - Oklahoma State Fair
High Point Champion Green – Oklahoma State Fair
High Point Champion Green - Texas State Fair
High Point
Best of Breed - North Carolina State Fair
Champion High Point - North Carolina State Fair
Champion High Point Green - Texas State Championship
2013 NMDA High Point Jennet of the Year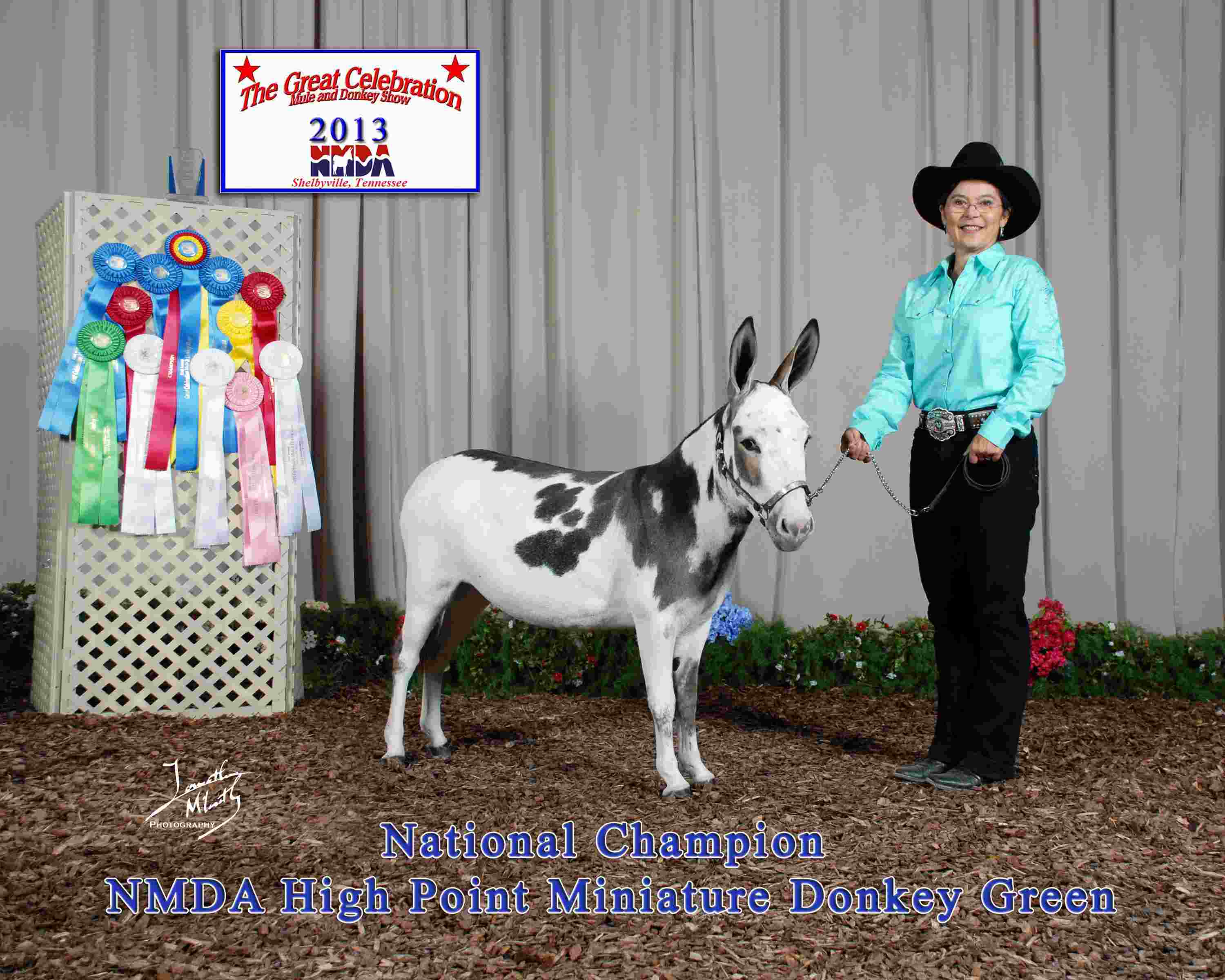 2013 NMDA Nationals in Shelbyville, TN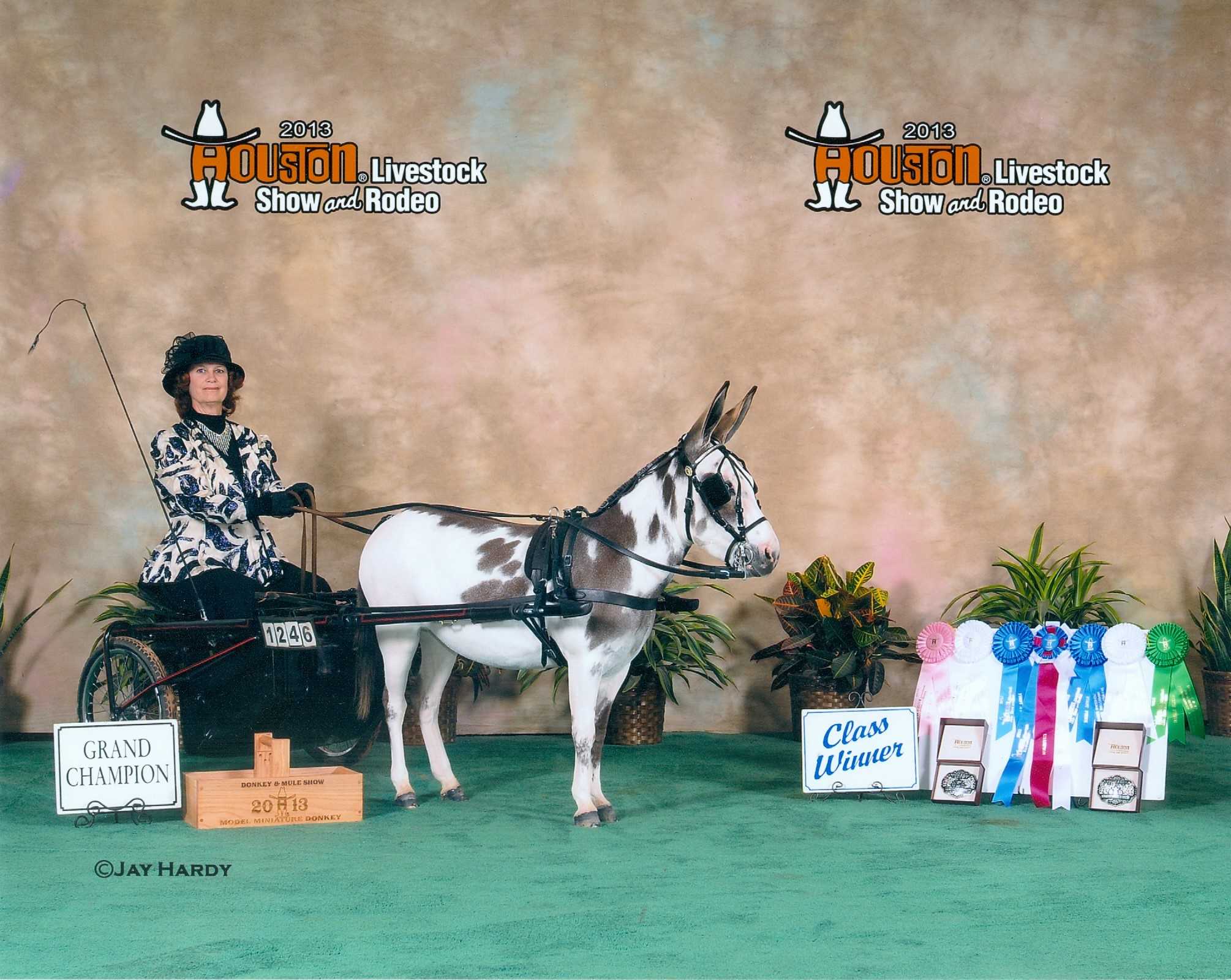 2013 Houston Livestock Show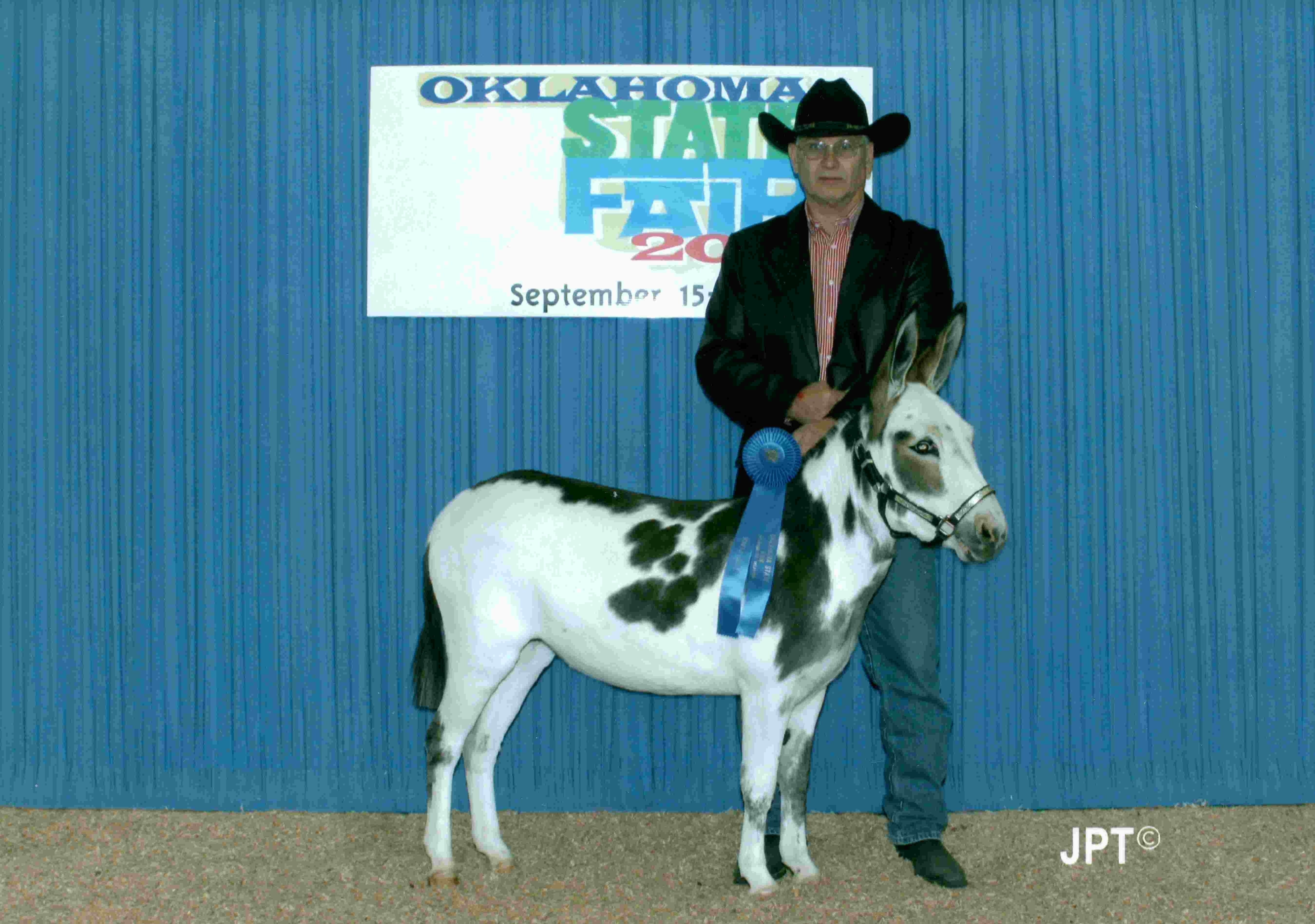 2011 Oklahoma State Fair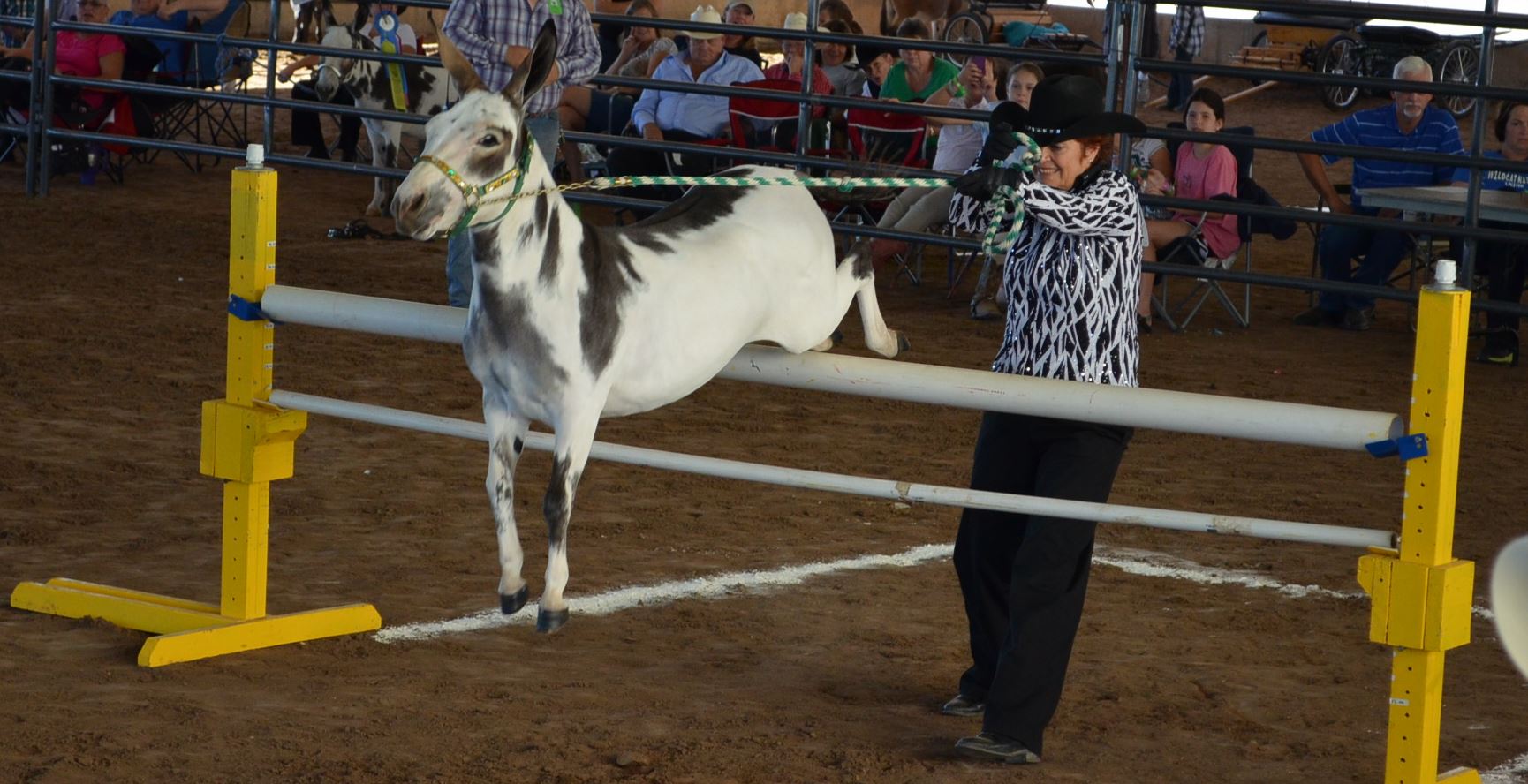 Spot with the winning jump of 36" at the 2013 Oklahoma State Fair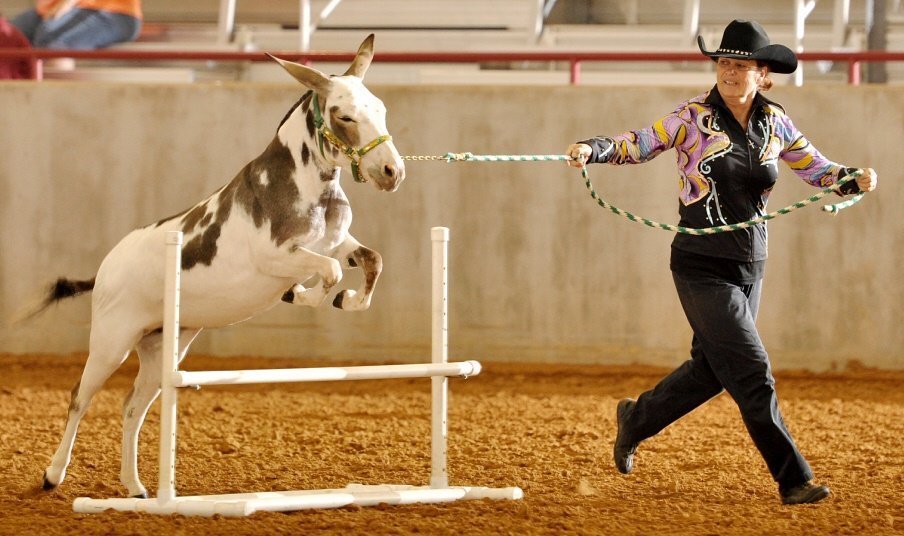 Spot performing the In-Hand Jumping at the 2013 Texas Shootout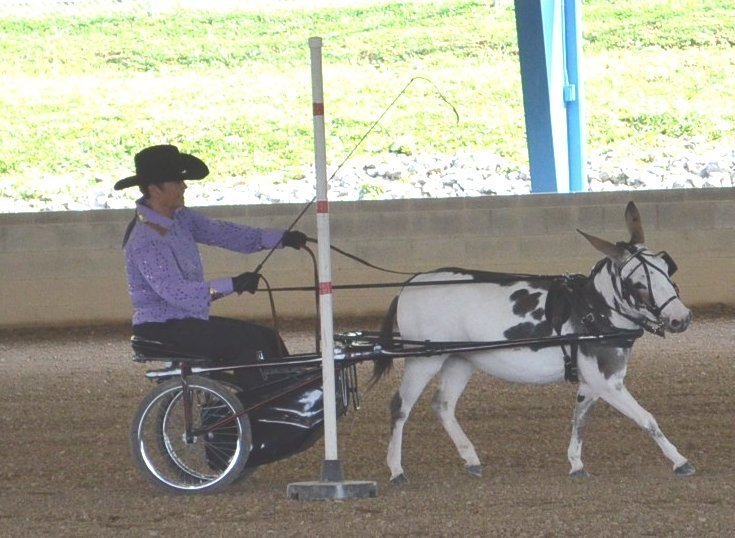 Spot in Pole Bending at the 2013 National NMDA show in Shelbyville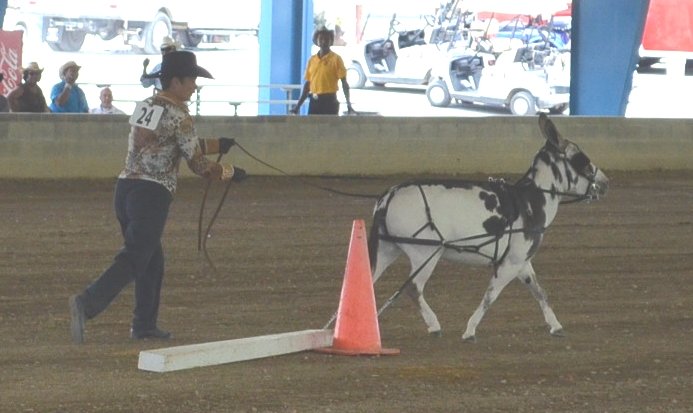 Spot snigging at the 2013 National NMDA show in Shelbyville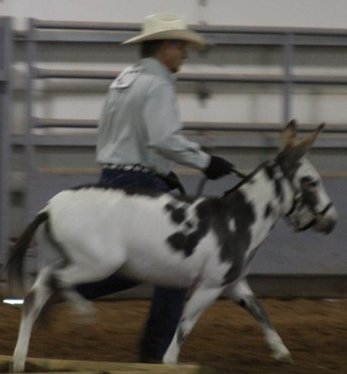 Trail Class River Valley Show 2012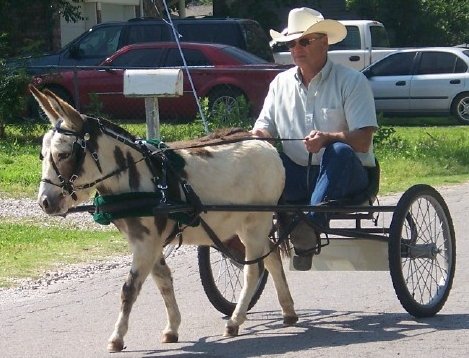 2012 Rose Rock Parade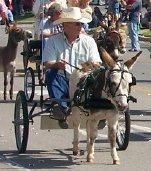 2012 Rose Rock Parade
MINIATURE MEDITERRANEAN DONKEY, MINIATURE DONKEY, SICILIAN DONKEY, MINIDONK, SARDINIAN DONKEY, JACK, JENNY, OKLAHOMA, KANSAS, MISSOURI,
---