SHAWNEE, OKLAHOMA
Miniature Mediterranean Donkeys

Click on Logo to Access Show Site
MISSION STATEMENT FOR ASSN9 RANCH: At AssN9 Ranch, we strive to produce animals that are superb halter animals that excel in the performance ring, that make an extremely versatile competitors and companions.
Our motto is PRETTY, PERFORMANCE, PERFECTION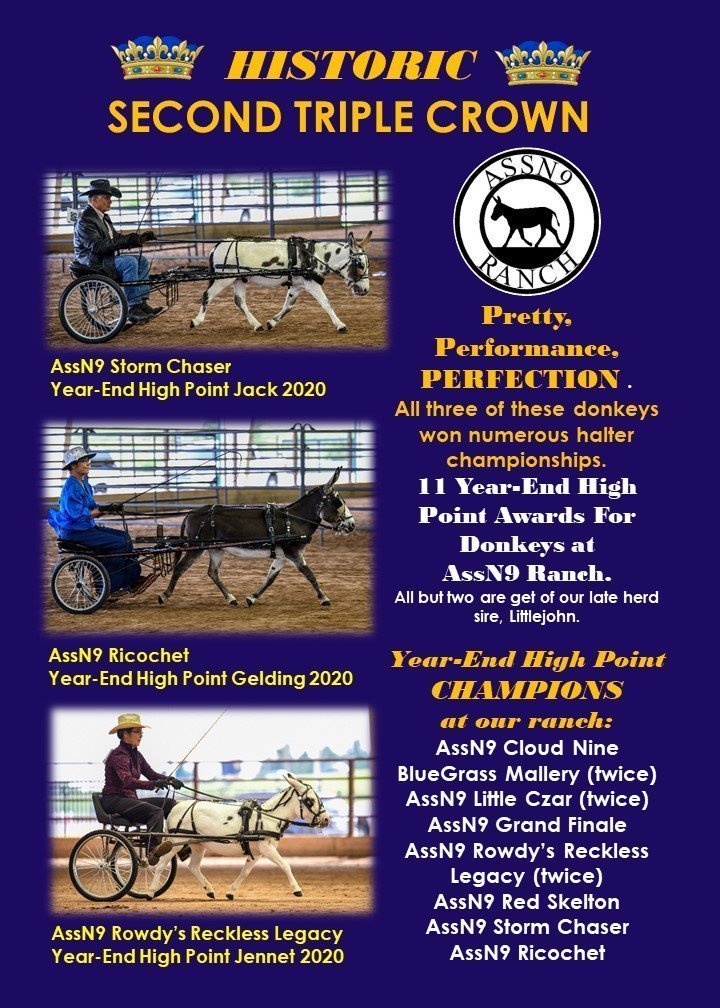 2019 NMDA Jack of the Year
2019 NMDA GELDING of the Year
2019 NMDA JENNET of the Year
2018 NMDA Jack of the Year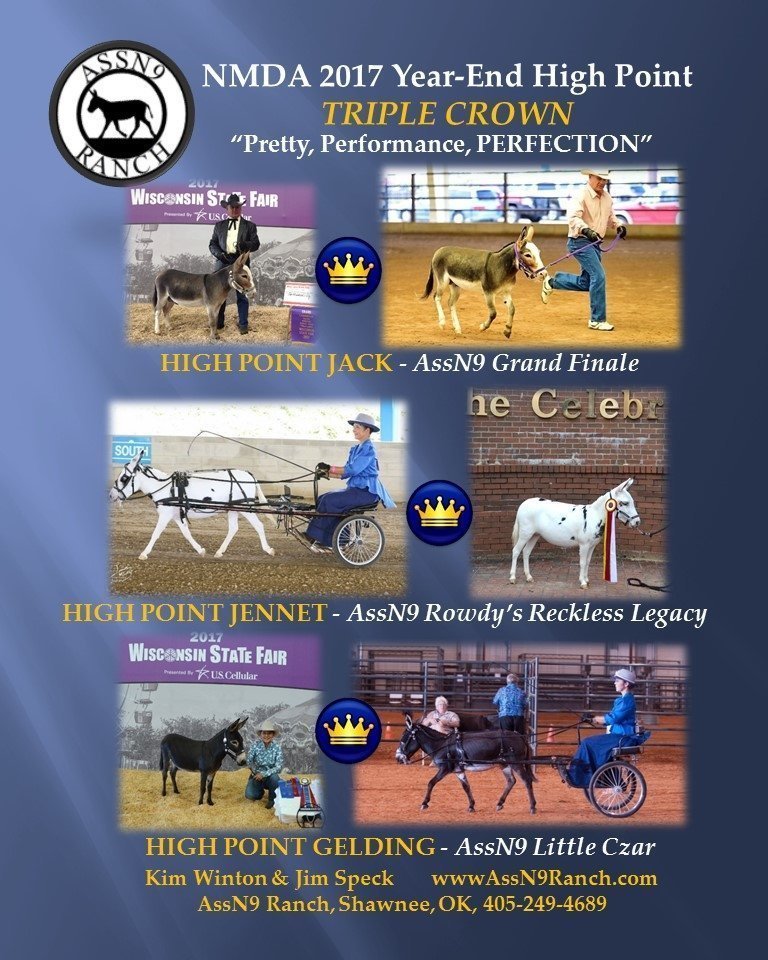 2017 NMDA Jennet of the Year
2017 NMDA Jack of the Year
2017 NMDA Gelding of the Year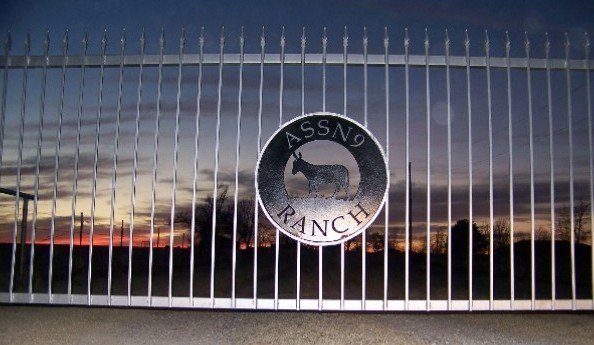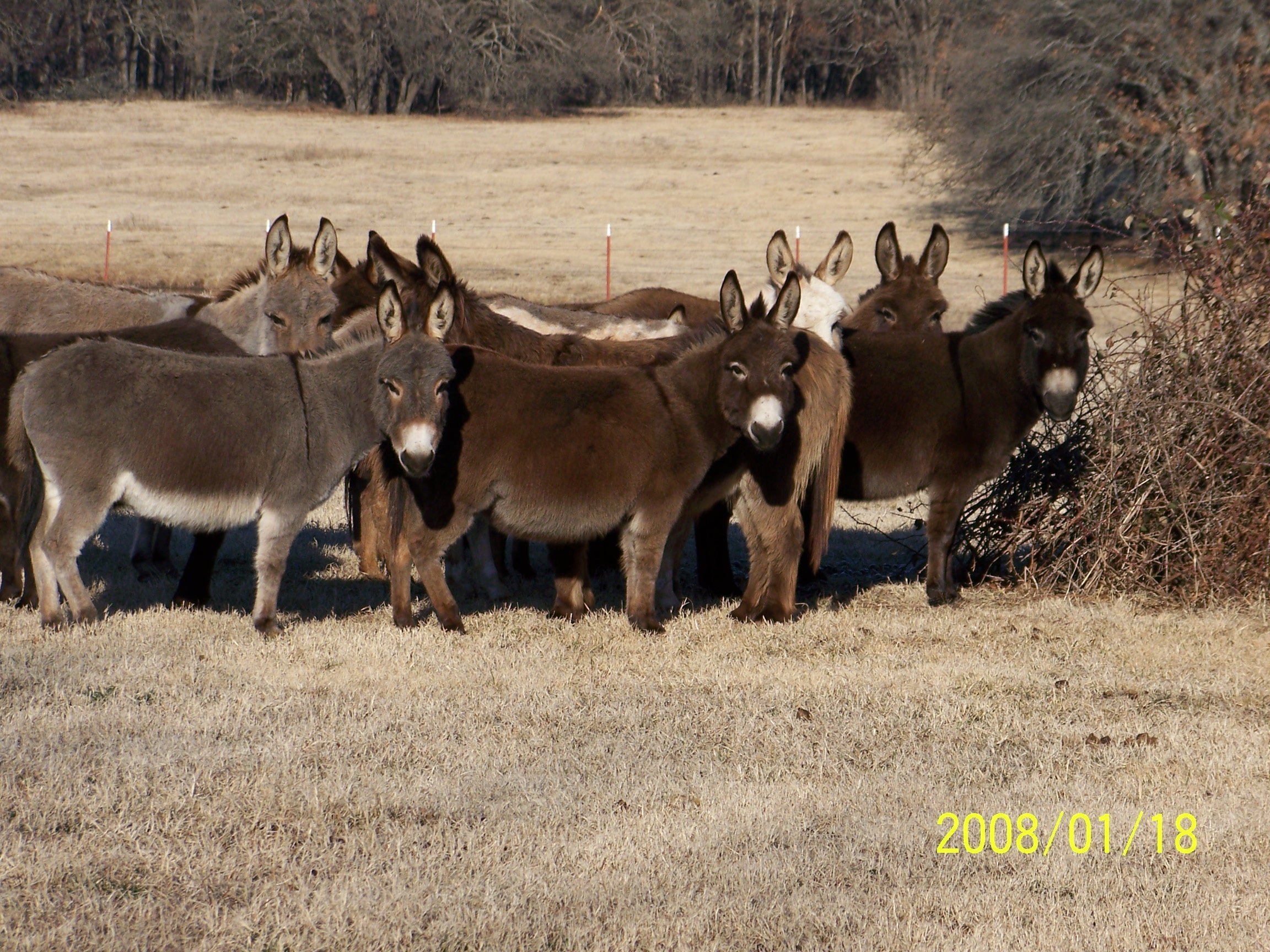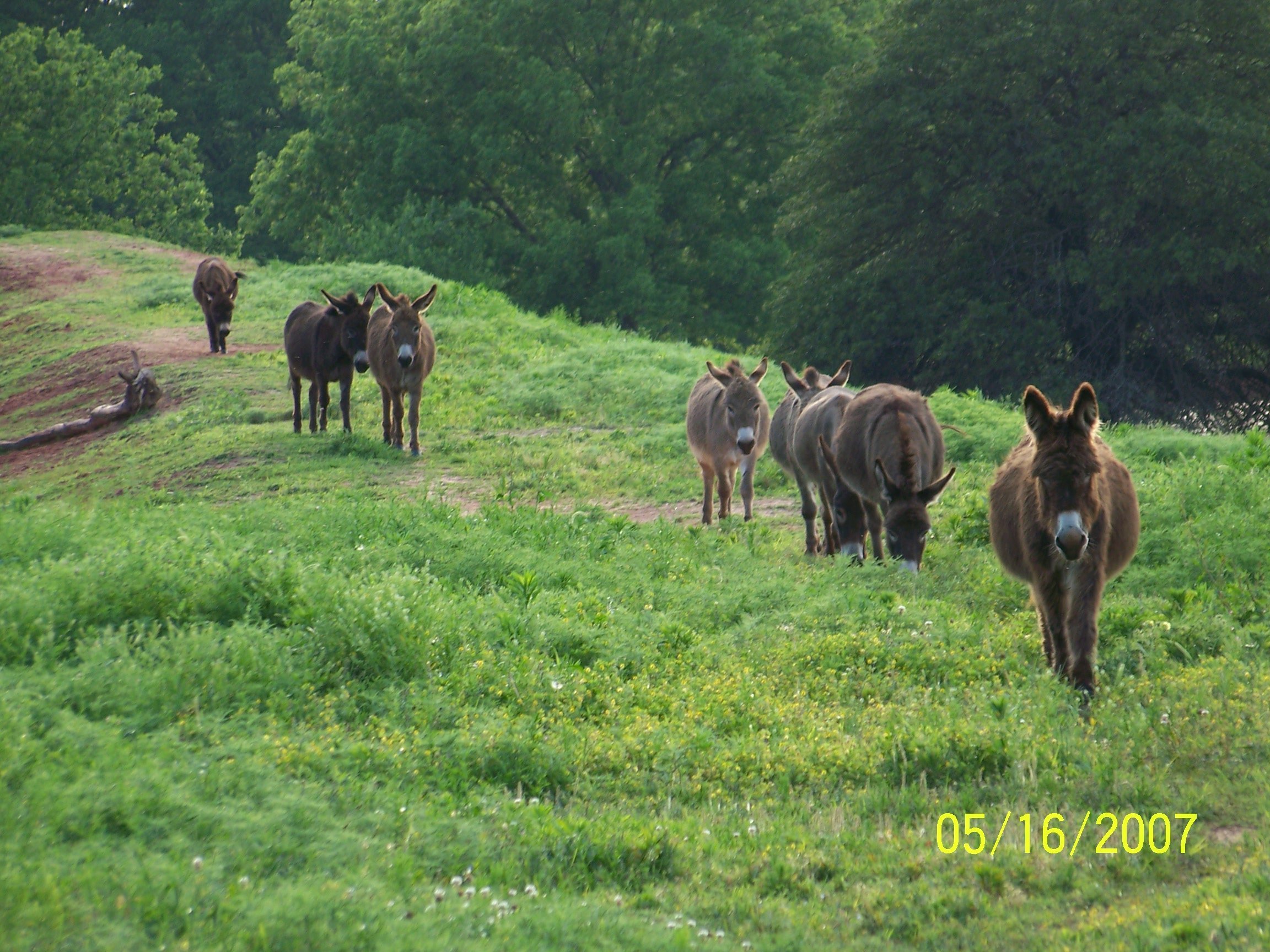 AssN9 Ranch is located in central Oklahoma, about 30 miles east of Oklahoma City. We have 45 acres of rolling hills with several barns. The donkeys share the acreage with a couple dogs, three horses and one standard donkey. Most of our herd can be traced back to the imports. We are dedicated to producing high quality Mediterranean Donkeys. All our miniature donkeys are handled daily and imprinted at birth. Our lines include Cobra, Valentino, Philamena, Magnum 45, and others.
Miniature Donkeys make wonderful pets. The are friendly, gentle and comical!! They can carry small children, pull a cart, or just help you keep the grass mowed.